Product
Mind the Gaps: The Importance of Contract Linking
Catylex's new AI-powered contract linking feature solves for a key piece of the contract data puzzle. Identify the gaps and improve the review process.
---
Perhaps the most fundamental purpose of contract analytics software is to answer the question "what's in my contracts?" The good. The bad. The gaps. The gaps are easy to overlook, but they are by no means harmless.
Why "Mind the Gap"?
The gaps you're looking for when reviewing your contract portfolio can be large, in the sense that a whole contract is missing (but you know one exists), or they can be smaller, in the sense that most of the contract is available, but an amendment or two is missing. With these smaller gaps, there's no way to know whether the missing amendments contain something trivial or terrifying. Gaps can also be elusive. You may have all the documents defining the four corners of the contract, but an important clause you'd expect to see is nowhere to be found.
The Magic of AI-Powered Contract Linking
Catylex's new contract linking feature makes it easier for contract review teams to detect gaps. It's been designed to extract accurate, reliable data from a contract portfolio and present it in a visual "tree" view of related amendments, statements of work, master agreements and other relevant documents.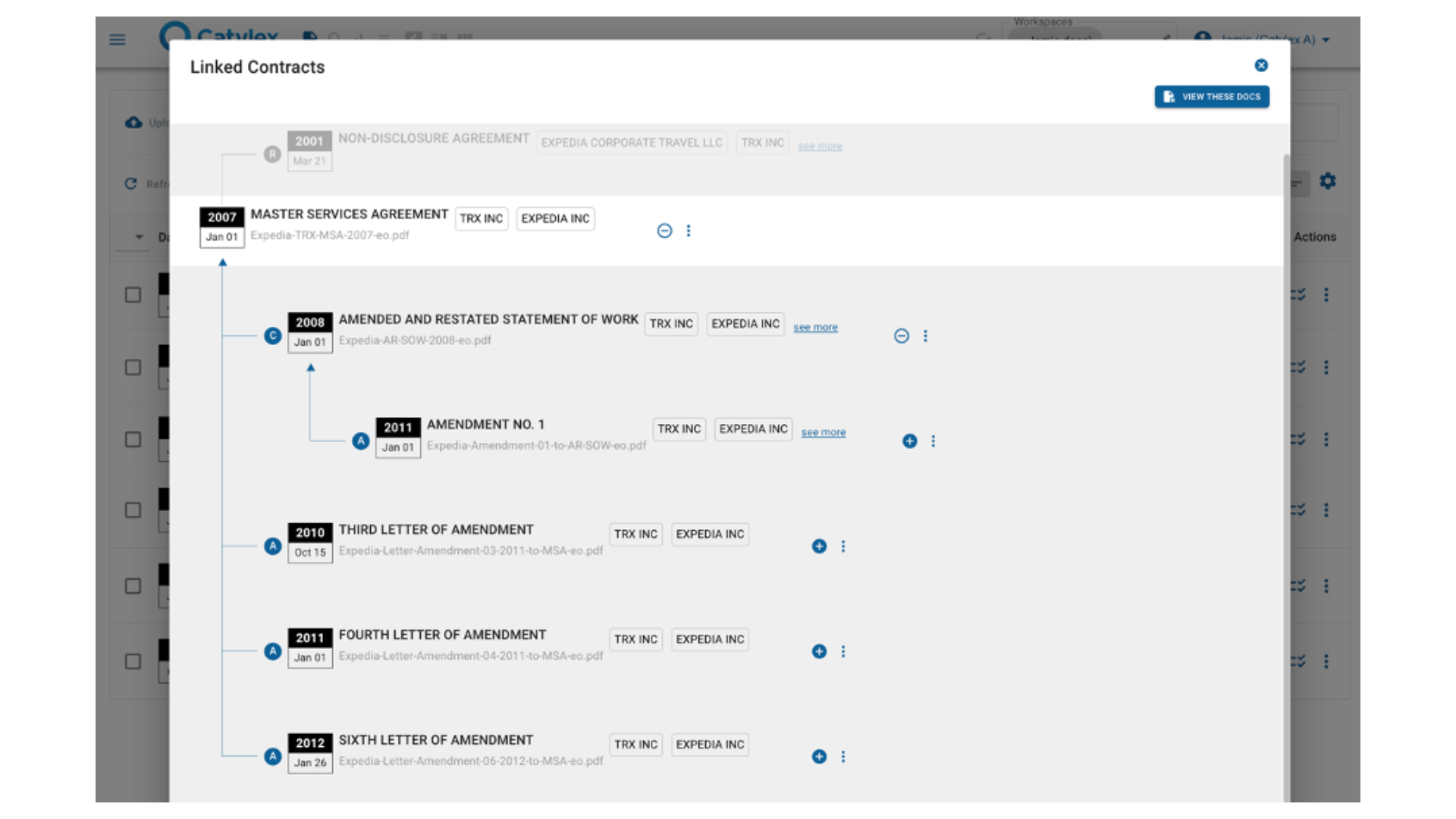 Importantly, most of the heavy lifting to build the linked contract visual is performed automatically by Catylex AI models. The machine takes a good first cut of linking everything together, presents the results visually, and allows a reviewer to verify and clean up any loose ends. The most relevant contract language can be previewed without leaving the visualization, making it easy to accept or reject each link, both in terms of what it links to, and the nature of the link relationship (amendment vs "mere reference", etc.)
Amendments (labeled "A" for obvious reasons) will appear below the things they amend, in chronological order. If amendments 3 and 4 show up, but amendments 1 and 2 are missing, this is immediately clear, and can be dealt with. If all you have is amendment 49, you've got some serious digging to do.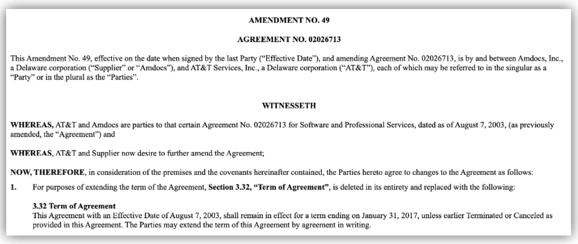 If an agreement refers to some previous agreement, but that document is missing from the system, it shows up in a distinctive "phantom" document style, reminding the review team to track it down.
If you care about contract data quality, contract linking is critical. It's the only way to say with confidence that your data has no gaps. It's also an important step in making contract review as fast and efficient as possible. Talk to us about seeing it with your own eyes (and your own documents). You won't be disappointed.