CONTRACT ANALYTICS ESSENTIALS
Introducing Catylex Essentials™
One small step for you, one giant leap for contract insight. With Essentials, our powerful core features are now available to businesses of all sizes.
Sign up for risk-free, 90-day trial. No credit card required.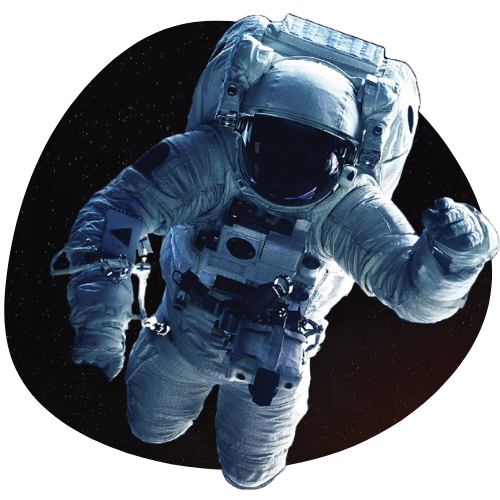 3 Ways Catylex® Contract Analytics Delivers Value
Farewell Fire-Drills
Can't read contracts fast enough to answer burning legal questions?
Without data, every crisis triggers a legal fire-drill. The legal cost is high. The cost of mistakes is even higher. Catylex can save you precious time and money. With our contract analytics, you get good data at an affordable price, and you can finally bid fire-drills farewell.
Goodbye G-Drive
Is your G-Drive a mess? Are contract blind spots bleeding the business?
Put everything in Catylex for better contract visibility. Enrich your contracts with valuable data, better manage hidden risks and address operational leakage. With our contract analytics, you can say good-bye to the chaos of G-Drive, and go from uncertainty to insight by simply flipping a switch.
Drama-Free Due Diligence
Need to conduct quick, cost-effective due diligence on your next deal?
Outsourcing is expensive. Insourcing is overwhelming. But when contract analytics works, the heavy lifting is done by the AI. So, you can complete due diligence for many deals internally, at a fraction of the time and cost.
WHAT'S INCLUDED IN ESSENTIALS?
✔️ Repository and Dashboard
✔️ Smart Search
✔️ 20 AI-Powered Legal and Business Concepts
✔️ Standard QC
✔️ Tags & Saved Searches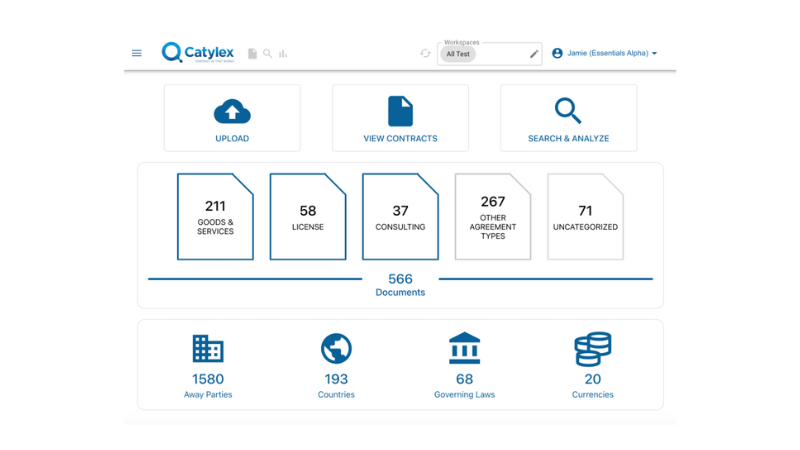 REPOSITORY AND DASHBOARD
Upload and securely store thousands of contracts in your own SOC 2 audited repository, for portfolio-wide insights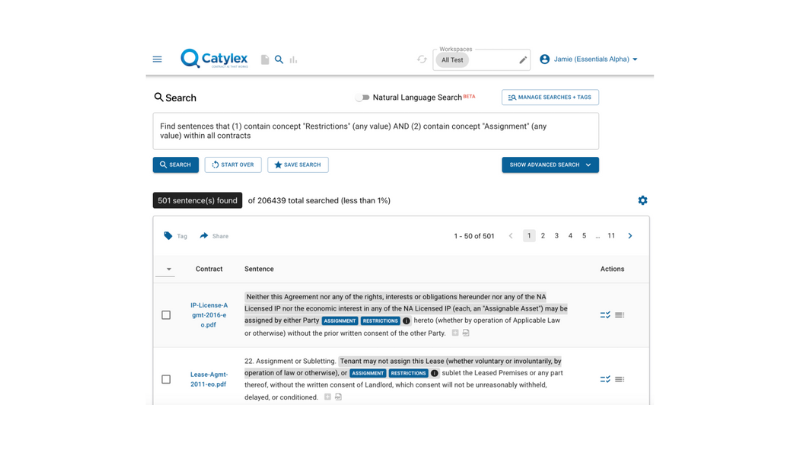 SMART SEARCH
Combine our state-of-the-art AI concepts with your own tags and keywords to find answers quickly
AI-POWERED CONCEPTS
Automatically recognizes and displays 20 legal and business concepts useful to your business
AGREEMENT
Agreement Date
Title
Agreement Type
PARTIES
Away Party
Home Party
TERM AND RENEWAL
Agreement End Date
Term in Years
Term in Months
Automatic Renewal
Term Detail
TERMINATION
Termination Rights
Payment Terms

DATA AND IP
May Disclose
Not Disclose
Ownership
Privacy
RELATIONSHIP
Assignment
Change of Control
Jurisdiction/Venue
Not Solicit
RISK TRANSFER
Force Majeure Details
Insurance Details
Limitation of Liability
INTERPRETATION
Governing Law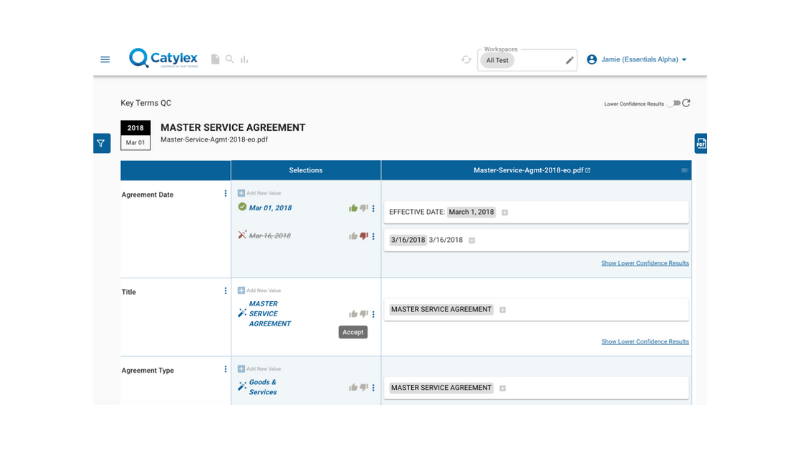 STANDARD QC
Intuitive QC
provides high and lower confidence results
to streamline contract review and data validation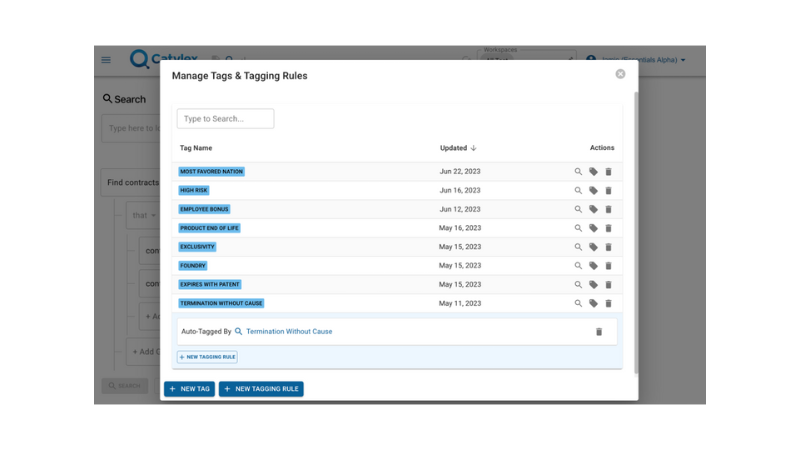 CREATE YOUR OWN TAGS
Define your own tags, and use saved searches to automatically tag new docs as they're loaded
Experience the future of true contract intelligence
TRY CATYLEX ESSENTIALS FOR FREE
Create your
free

account

Your 90-day free trial includes full access to all Catylex Essentials features including:

✔️ Basic Dashboard

✔️ 20 Legal and Business Concepts

✔️ Smart Search across all your contacts

✔️ Standard QC

Try now with 60 of your own documents (actually, 600 pages).