Catylex® Contract Analytics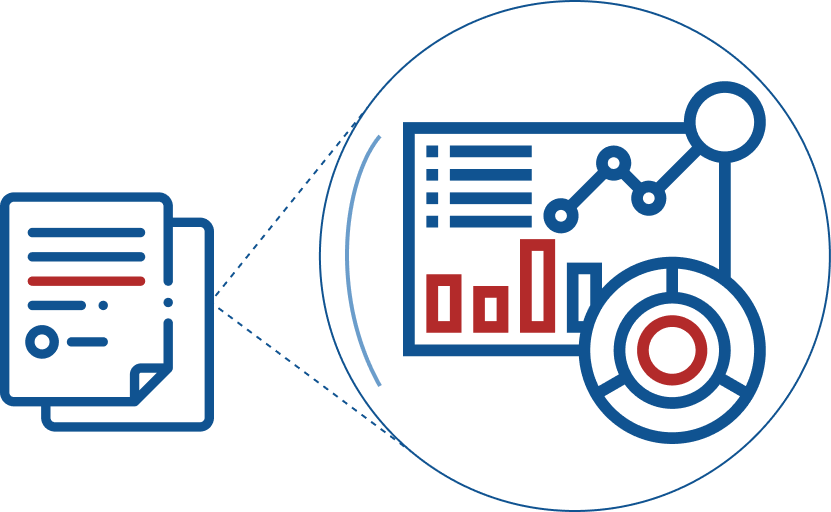 In simple terms, Catylex Contract Analytics is software that translates contract documents into useful structured data.
Catylex® can tell you which documents are (or are not) contracts, when they start and end, whether they auto-renew, who the parties are, who can terminate and for what reasons, and many more fine-grained insights into the rights, obligations, risks and commitments of you, your suppliers, your customers and others.
Some people use Catylex Contract Analytics directly for contract search and reporting, when their business needs quick answers to legal, risk or operational questions (e.g. during a legal fire-drill).
Some people use Catylex Contract Analytics indirectly to extract and load data into other enterprise applications, feeding quality contractual data to CLM, procure-to-pay, CRM, ERP, GRC and other systems.

Step 1:
Load Documents
Simply load contracts and related documents into your secure Catylex cloud, via drag and drop, or through an integrated call to our API

Step 2:
Extract Data
Catylex® automatically recognizes and analyzes all the text – using thousands of legal and business concepts – then extracts and converts it into normalized data

Step 3:
Operationalize Data
Your business and legal teams have rapid access to answers and insights via Catylex search and reporting, and trusted contract data can feed CLM and other enterprise systems
Get Started Today
See how Catylex® can help you with your contracts now